Kilkenny Castle: thirteenth century medieval castle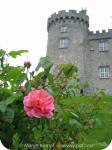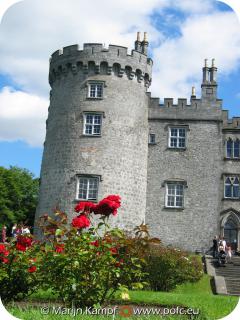 Originally the site of Kilkenny castle featured a motte and bailey fort built by Richard de Clare. William Marshall, Earl of Pembroke replaced this with a stone castle in the early thirteenth century. Three towers still remain from the original stone castle.
After the Norman invasion James Butler, 3rd Earl of Ormonde bought the castle in 1391. The Butler family remained in control of the area for the next five centuries.
 
In the 17th century the castle was shortly occupied by the Catholic rebel movement, Confederate Ireland. They held their parlement or "Supreme Council" in Kilkenny Castle from 1642 - 1648. Parts of the wall and the north east tower were damaged in the 1650 siege of Kilkenny by Oliver Cromwell during the Cromwellian conquest of Ireland, reclaiming the castle back for James Butler, the 12th Earl and 1st Duke of Ormonde. He wasn't at home during the siege and recapture since he was based in Dublin.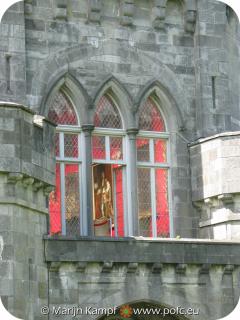 In 1661 the castle was remodelled as a "modern" château by Butler. A new gateway was built in the south wall around this time.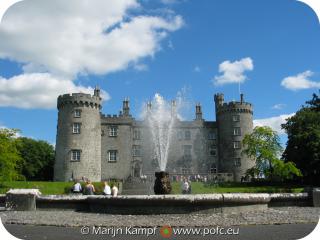 By the 18th century, the fortunes of the Butler family decreased and the castle became run down. In the 19th century, the Butlers attempted to restore the castle to its original "medieval" appearance whilst rebuilding the north wing and extending the south curtain wall. Further extensions were added in 1854.
 
 
The Butler family remained living in the castle until 1935 and the castle remained in the hands of the family until 1967 when Arthur Butler, 6th Marquess and 24th Earl of Ormonde, sold the castle which was in a bad state to the Castle Restoration Committee for £50.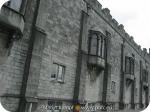 "The people of Kilkenny, as well as myself and my family, feel a great pride in the Castle, and we have not liked to see this deterioration. We determined that it should not be allowed to fall into ruins. There are already too many ruins in Ireland."
The castle has now been restored and is open to visitors.
View of Kilkenny Castle's towers from the 18th century garden of the Butler's House.
More photographs of Kilkenny Castle
 
Text based on: Wikipedia Kilkenny Castle.