Pictures of Aberystwyth Castle
The remains of Aberystwyth Castle lie at the edge of the sea. The waves breaking onto the walls in front of the castle make this an impressive location.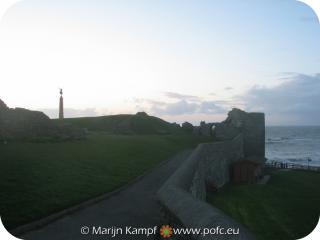 Aberystwyth Castle was built by order of King Edward I in 1277. The closeness of the sea makes the ruins of Aberystwyth Castle still impressive, there is little left of it compared to what it once used to look like.
 
There have been fortifications in and around Aberystwyth since the Iron Age.