Pictures of Tenby Castle
Tenby castle and the town walls are freely accessible, although it can get very busy in summer.
 
The first castle on this site was built in 1153. The remains which can be seen today date from later times. There isn't very much left anymore, of the main castle only one tower remains.
 
Entrance gate to Tenby castle.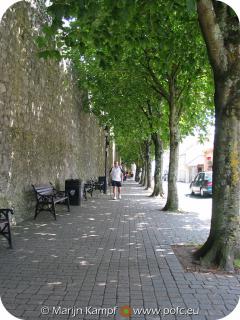 Most of the town walls are still there. They are the most complete remaining town walls in Wales.