Pictures from the beautiful courtyard of Caldicot castle
Caldicot castle courtyard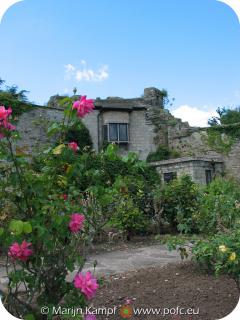 The courtyard of Caldicot castle contains very nice flower beds.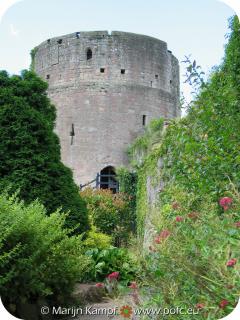 Flower garden inside walls
 
 
Looking outside the castle you can see the park land.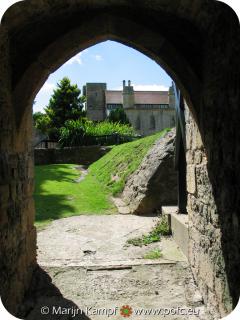 Courtyard look through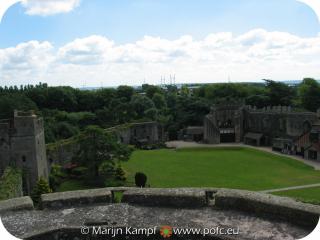 View from tower over the Welsh landscape, you can see the Severn bridge from several places in the castle.
View on the old castle walls