Pictures from outside the walls of Caldicot castle
When approaching Caldicot castle the towers are visible over the surrounding trees.
 
The castle features a very impressive gatehouse through which to enter the castle.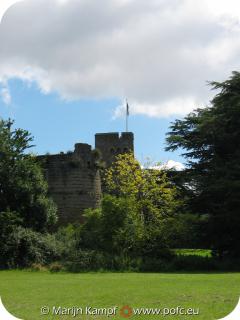 It's definitely worth it to walk around the outside of the castle before or after a visit.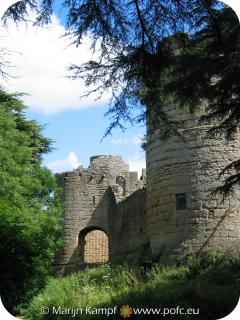 Caldicot castle side gate.
 
Castle wall through trees. The windows are later additions.
More pictures of Caldicot Castle